RITUAL LAB is organized with intentional,
energetically-aligned themes to help you
access your inner wisdom and intuition
and flow with more ease in your life…
TO TRANSFORM YOUR DAILY ROUTINES
INTO INSPIRED RITUALS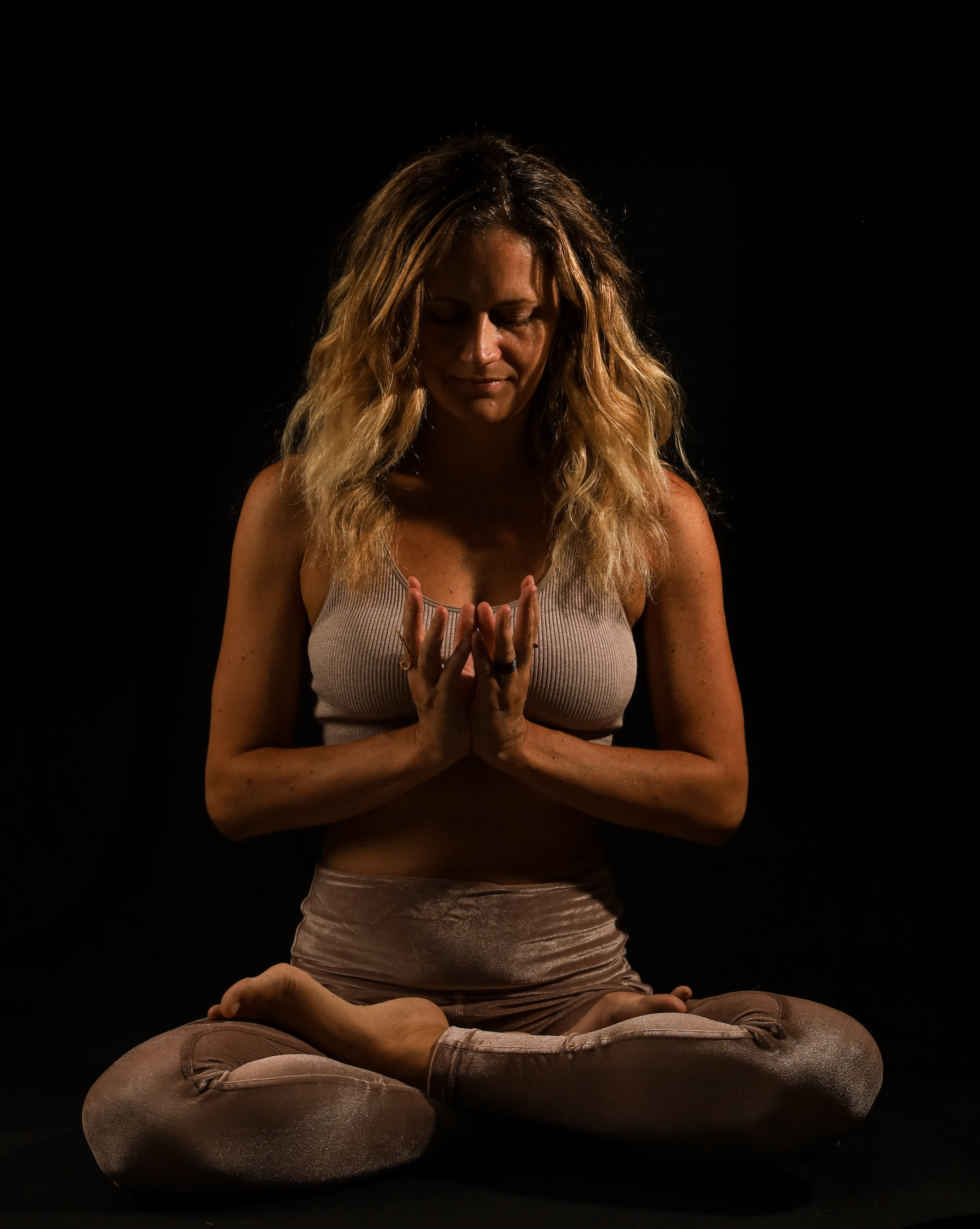 does your yoga practice feel disconnected and Uninspired?
You have practices and routines you turn to for grounding, energizing and calming– such as yoga, meditation, and breathwork – but they lack an anchor point, there's an absence of alignment to connect with the energy within you and all around you….
Do you struggle with staying consistent in your home practice?
Do you crave the energy and encouragement you feel in a studio setting?
Do you feel unsure or overwhelmed with how to relate and interpret what you're feeling and experiencing?
Do you find astrology fascinating but are uncertain how to apply it to your day-to-day life?
Your Practice. Ritualized.
RITUAL LAB allows for everyday to be extraordinary and transformational.
RITUAL LAB is a space where you will strengthen your most important relationship...the one with yourself.

how Does Astrology Influence RITUAL LAB?
within RITUAL LAB, astrology provides the timeline and inspiration for the focus of our practices
So that every time you arrive to your mat, you're syncing with the energy around you, you're exploring and investigating your own inner landscape through a continuous shifting perspective…
you're practicing with intention.
this cycle's featured rituals
opening to new experiences
mutable fire
masculine energy
lives in the legs
guided by the moon
in the light of the sun
for those days you want to be led
today's recommended RITUAL
SAGITTARIUS SUN / VIRGO MOON
What Members are Saying
Clarity And Gratitude
"I am really feeling and embracing this intention of RECLAIM, so much clarity and gratitude flooded through me during this practice. Thank you Kelly, for being a guiding light in my life, you inspire me every day."
Truly Priceless
"What I have received through Ritual Lab is truly priceless. I have never benefitted from yoga more and I have never seen astrology woven in so effortlessly and so beautifully."
Astrology That Makes Sense
"It's funny to think years back I was so interested in astrology and now it's back in my life in a way that makes more sense to me, thank you."
Divine Timing
"I've been opening up to some big life changes and this morning when I opened up Ritual Lab, TRUST was front and center...divine timing, loved the flow, thank you always."
Transcends the Cyber Barriers
"Having practiced virtually with Kelly on several occasions, I can honestly say that her classes are fabulous. Her ability to transcend the cyber barriers made it feel like we were together. Kelly's knowledge of yoga and astrology are a perfect combination."
As Close to In-person As It Gets
"Practicing with Kelly virtually is as close to an in-person class as it gets. She is a natural on camera and her knowledge and passion really shows."
A Sense of Balance and Empowerment
"Kelly's guiding light has enabled me to find my center no matter what life brings. Staying connected virtually has restored a sense of balance and empowerment in times of uncertainty. Her virtual offerings encourage me to find my physical and mental edges and to explore a bit further."
Calm, Soothing and Complete
"I am so grateful to be able to practice virtually with Kelly. Her approach is calm, soothing and complete. It feels as though we are in the room together physically not just via a screen. Kelly's expertise, coupled with her caring nature, completely resonates and carries through to me in my practice."
Peaceful and Present
"I love the way I feel after one of Kelly's classes: that I am whole; that I am one; that I am calm & peaceful and present, and quite honestly... I feel I can do and handle anything!"
Anyone Is Able to Follow Her Flow
"You can tell Kelly puts a lot of love and care into planning her sequences - anyone, regardless of level, is able to follow her flow; you feel like she's practicing with you."
An Accepting and Peaceful Atmosphere
"Kelly creates an accepting and peaceful atmosphere and I always leave her class feeling renewed and restored. I love that Kelly incorporates her other knowledge of astrology and essential oil recommendations. Thank you Kelly for always guiding us through such a loving and inspiring flow!"