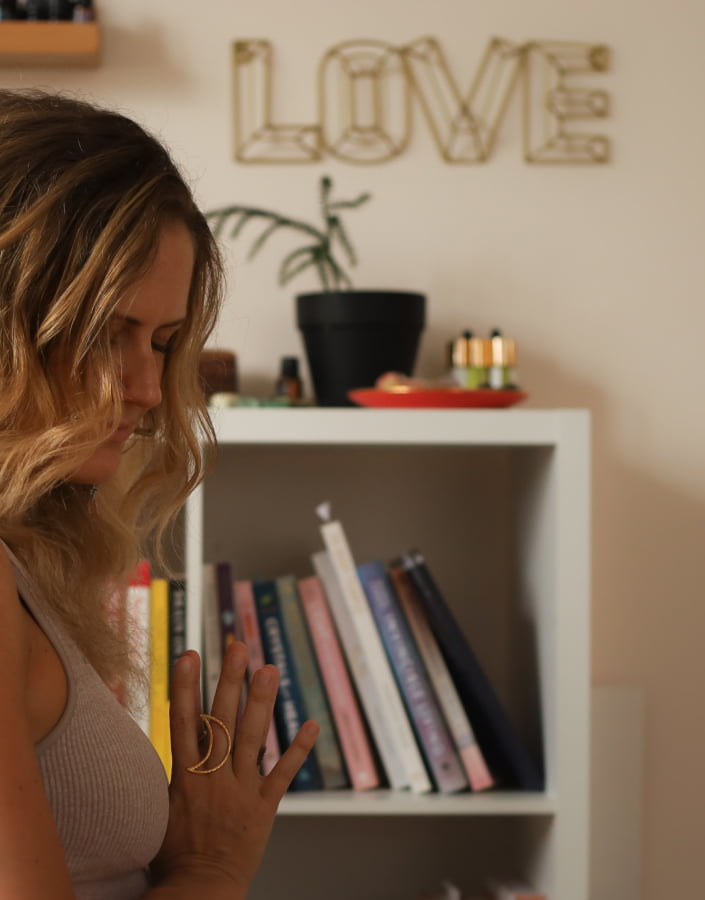 E-RYT 500, YACEP, creator of Ritual Lab
My mission is to guide you toward a path of self-discovery, to empower you with the tools needed to align with your highest, most authentic self.
I believe we all hold the power within to heal. But sometimes we need a little guidance + inspiration along the way. In my 8 years of teaching yoga, I have cultivated a tool-box of support:
Rituals I can turn to when I need to connect back to myself. Ritual Lab was born of this passion to share these tools so that you may also learn how to deeply listen to your inner voice, to relate to the energy around you, to receive the wisdom your body contains so that you can have authority over how you're experiencing life.
I envision this as a space for you to create your very own Rituals each day. A space for you to reveal new layers of self… a space to practice with intention. 
And as always, I am here should you need anything.
With gratitude and grace,